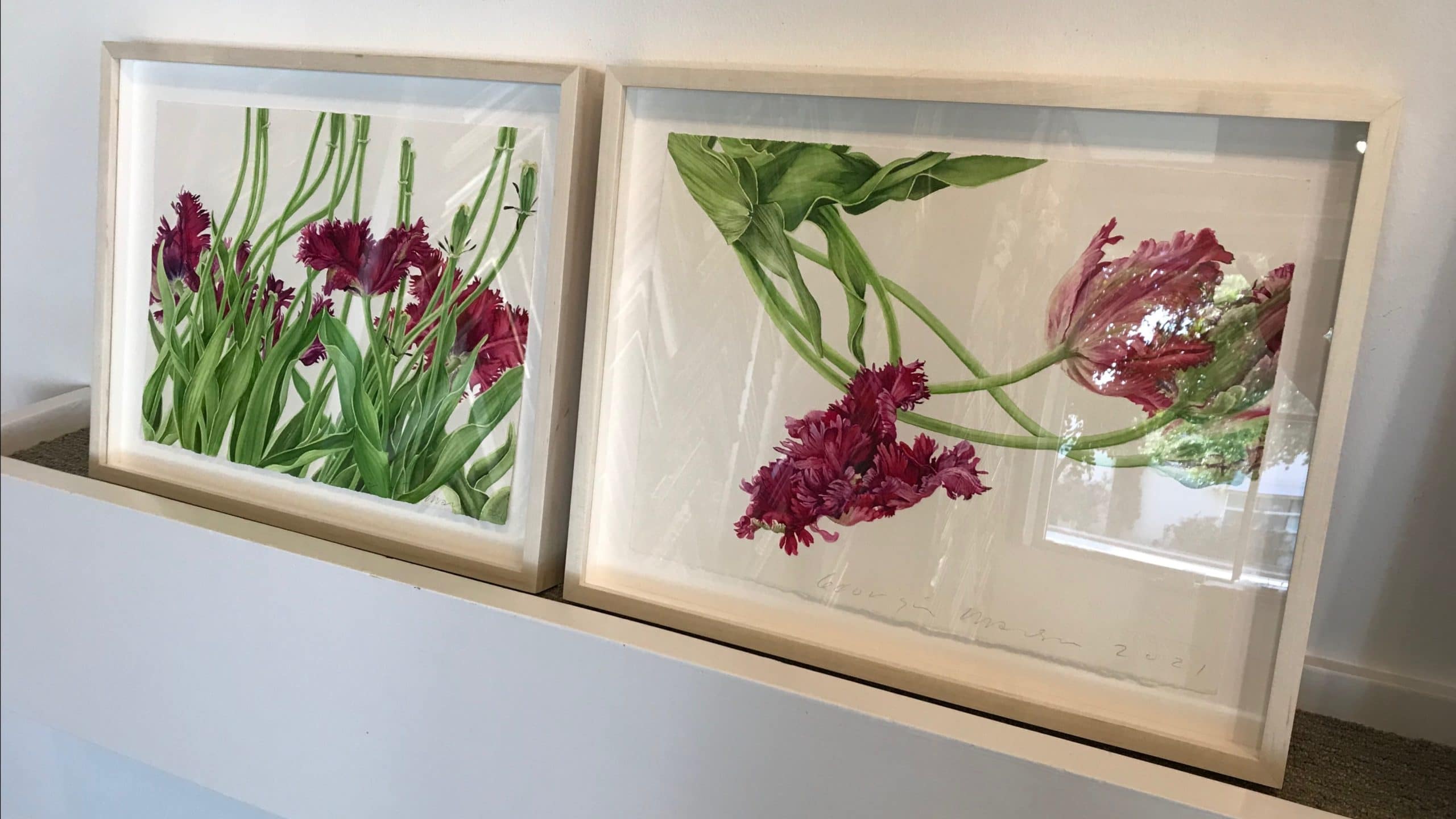 Glazing, Clearly Another Word for Glass or Acrylic
When we talk about glazing for a framing job, we are referring to the glass or acrylic that will protect the surface of a framed piece, usually a work on paper or anything that needs protection from the environment. Specifying the type of glazing for a frame project is usually the last decision we discuss at a consultation. Nevertheless, the glazing is as important as the frame, the mat, and the hinges when it comes to protecting your artwork and providing a clear and undistorted view of the work.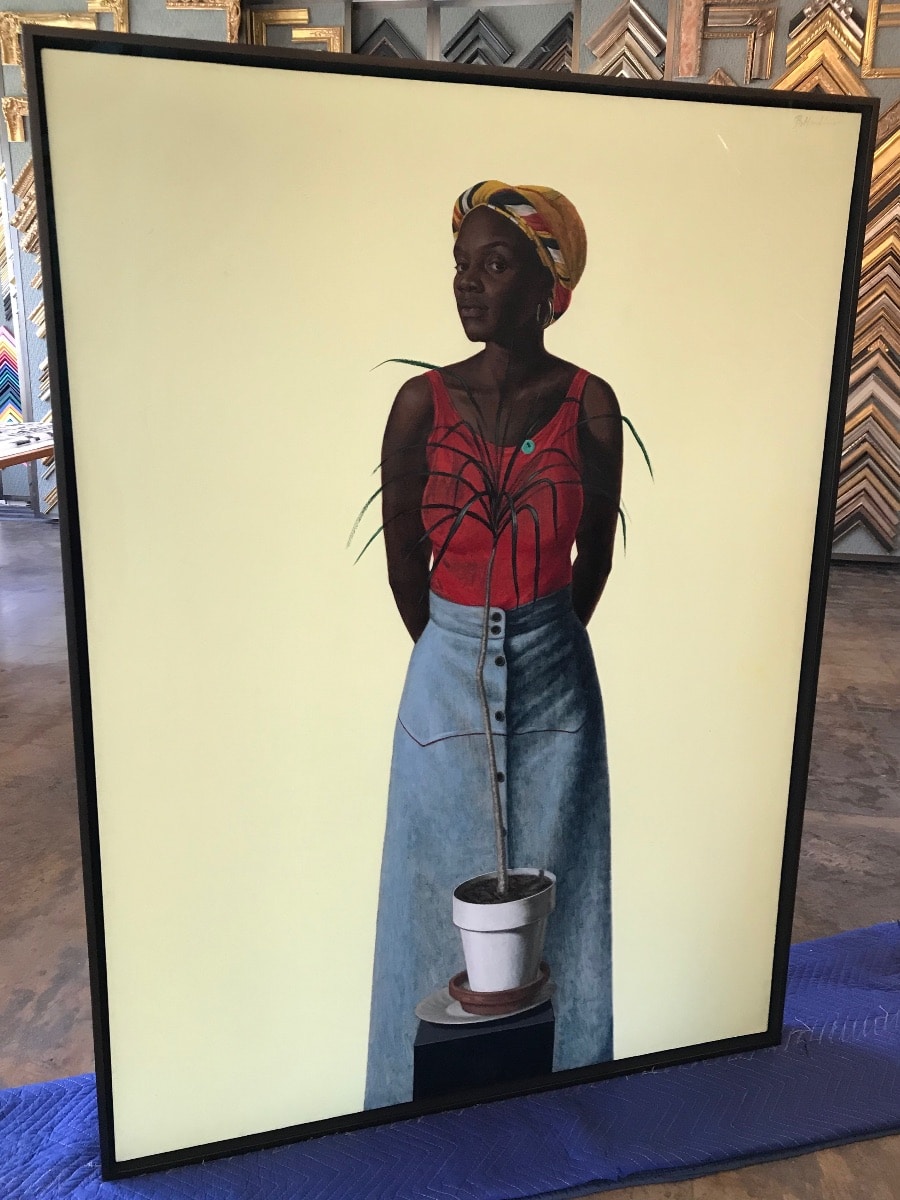 Protection and Reflection
The type of glazing should be well considered, and fine art framers, museum professionals, and art conservators will be extremely particular about the final results. We will consider what type of glazing will best protect the artwork from the effects of ultraviolet light, the risk of broken glass, and the effects of static electricity. We also will consider the aesthetic preference for or against reflection, and the need to avoid distortion.
Light – Ultraviolet filtering glazing, acrylic, or glass should be used to protect fragile artworks from the damaging effects of light that will cause fading.
Broken glass – Acrylic, whether ultraviolet filtering or ultraviolet filtering and anti reflective, should be used to protect artworks from the risk of damage that could be caused by broken glass. In many cases it is unlikely that a framed piece would be subject to conditions that would cause glass to break. For collectors, though, a work may be on loan for an exhibit or could be sent for auction, and it is important to choose glazing that is best for the safety of the artwork. Scale is also a determining factor. Pieces larger than 32" x 40" should be framed with acrylic to avoid risk of broken glass.
Static electricity – Anti-static acrylic or glass should be used to protect artworks on fragile or delicate paper or done in pastel from potential damage when static electricity attracts the paper or the fine pigmented particles of pastel.
Reflection – While reflection does not damage an artwork it can make it difficult to see an artwork. Anti-reflective glazing, acrylic, or glass, should be used to provide visual clarity. This is especially important for artworks that are uniformly dark or with very little contrast because reflection will be uniform, like a mirror. Anti reflective properties on glazing also will enhance the enjoyment of a piece that has a matte or flat surface by making it possible to see the quality of the surface without reflection.
Distortion – An optimal thickness of acrylic glazing for the overall size of the work should be used to avoid surface distortion and provide visual clarity.
Selecting the glazing is usually a quick decision and one that clients may not remember later because when glazing is well chosen you will not notice it.