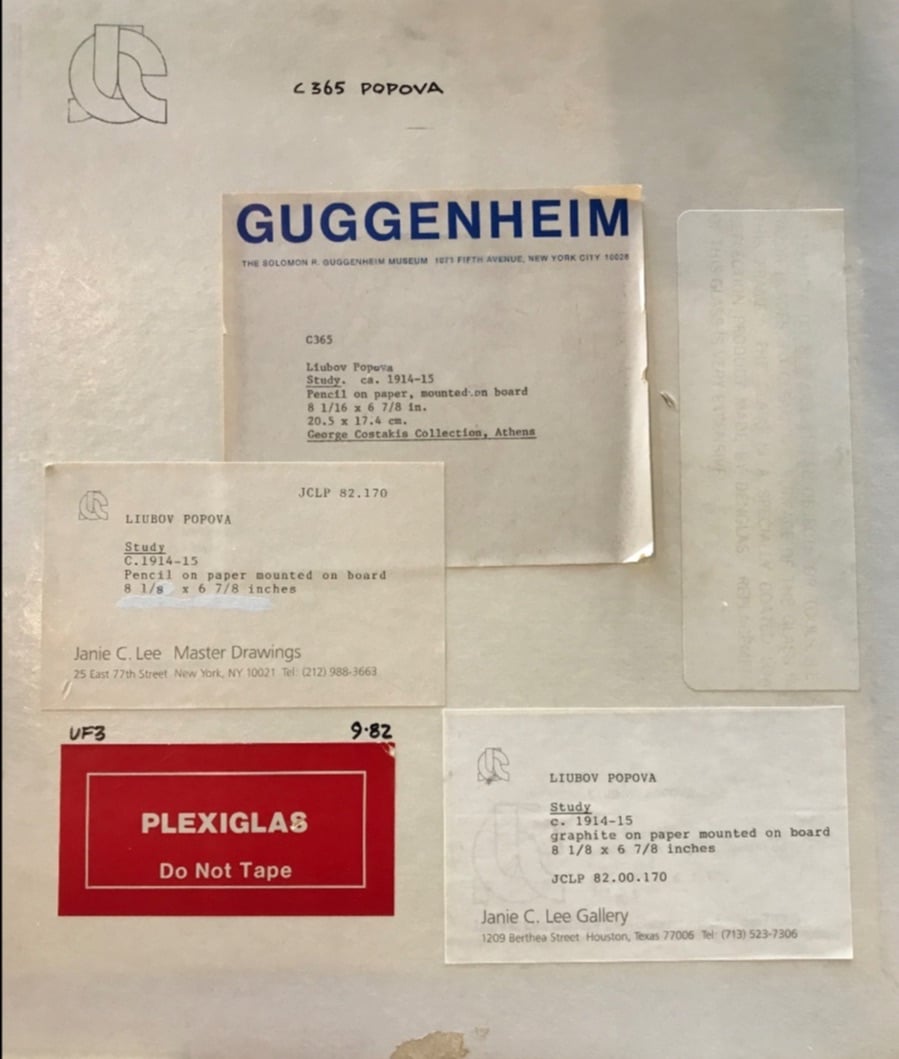 Labels of provenance. The term sounds impressive. It's the term most often used by art dealers, collectors, curators and art historians for the labels found on the backs of artworks that may give information about the history of the piece. So, in some cases, labels of provenance are very impressive.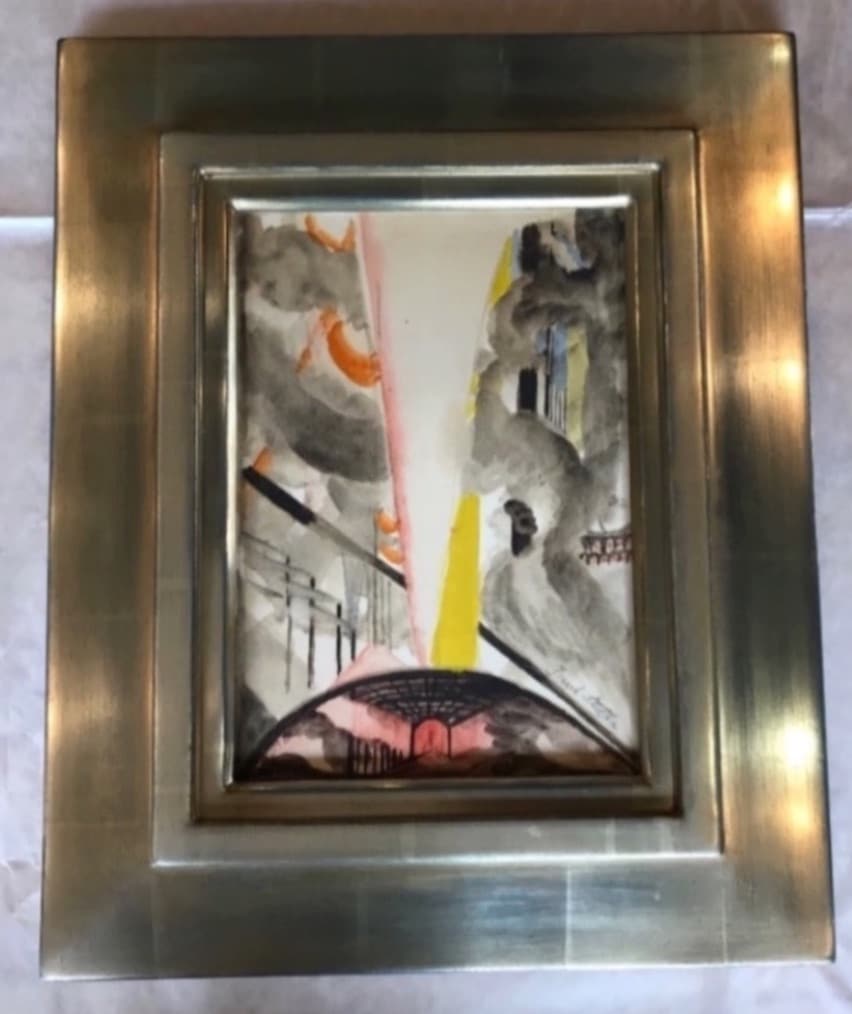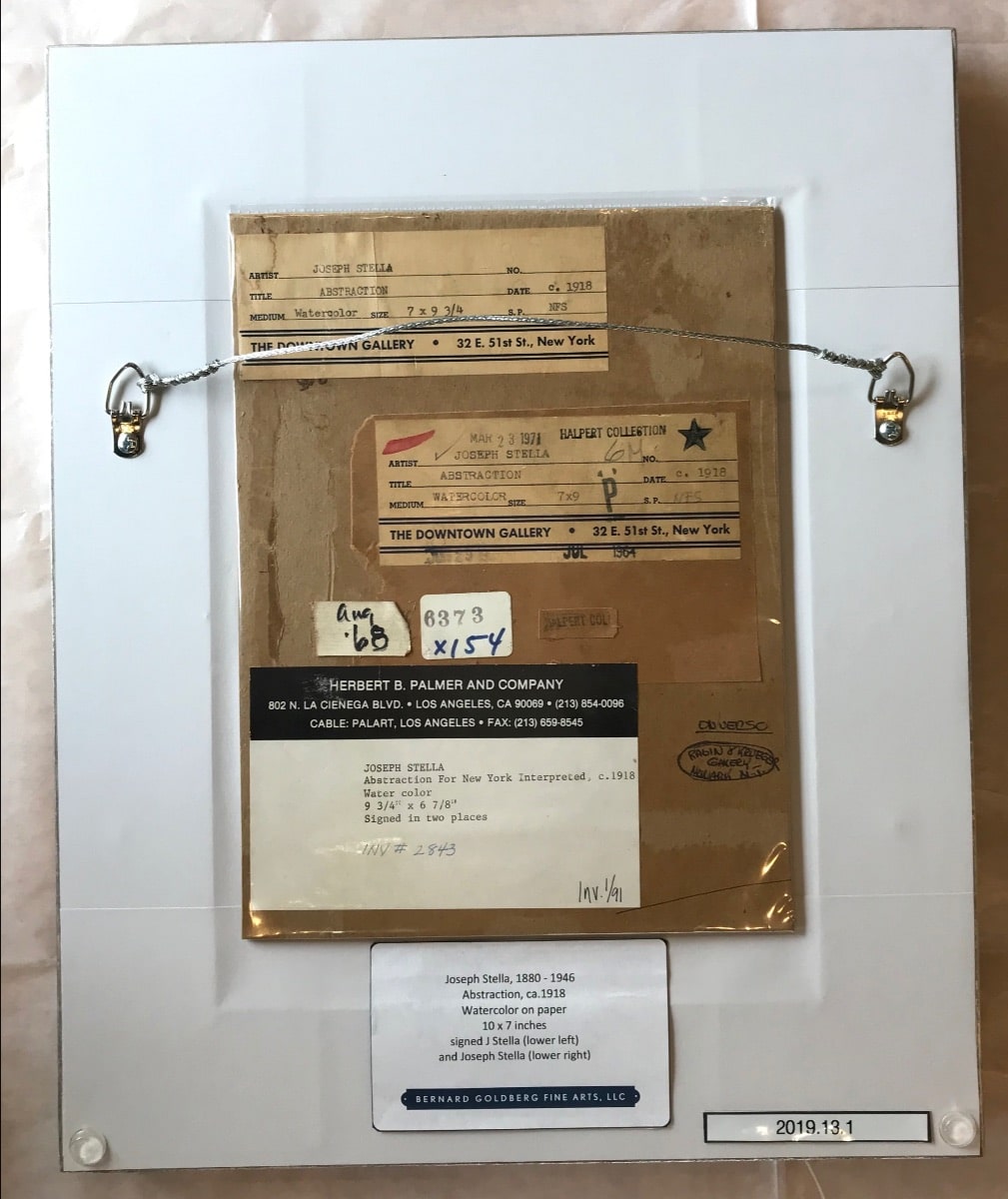 Labels may be added to the backs of paintings or framed works on paper by galleries when works are originally sold, by framers when they are framed, by museums or other galleries when they are exhibited, and by auction houses when they are auctioned or sold. The labels may have information like dates and venues of exhibits, names of previous owners, old prices, logos, addresses and phone numbers of entities that have handled the piece, and dates of auctions. The information provides a history of a piece that may support or contribute to its value.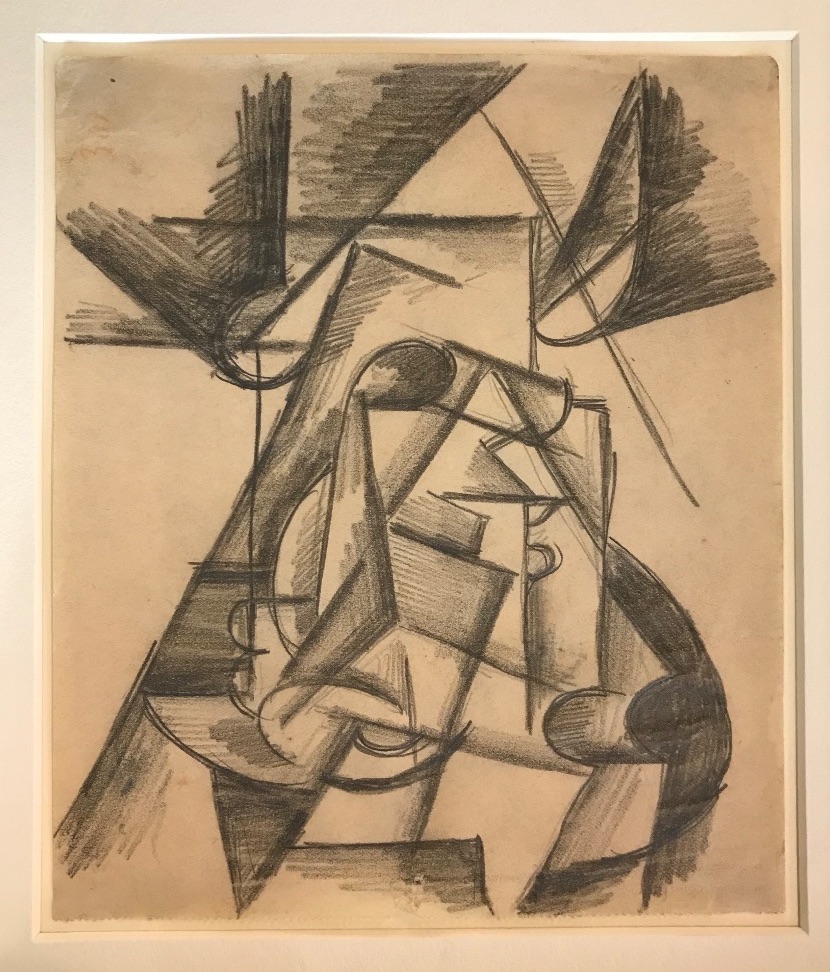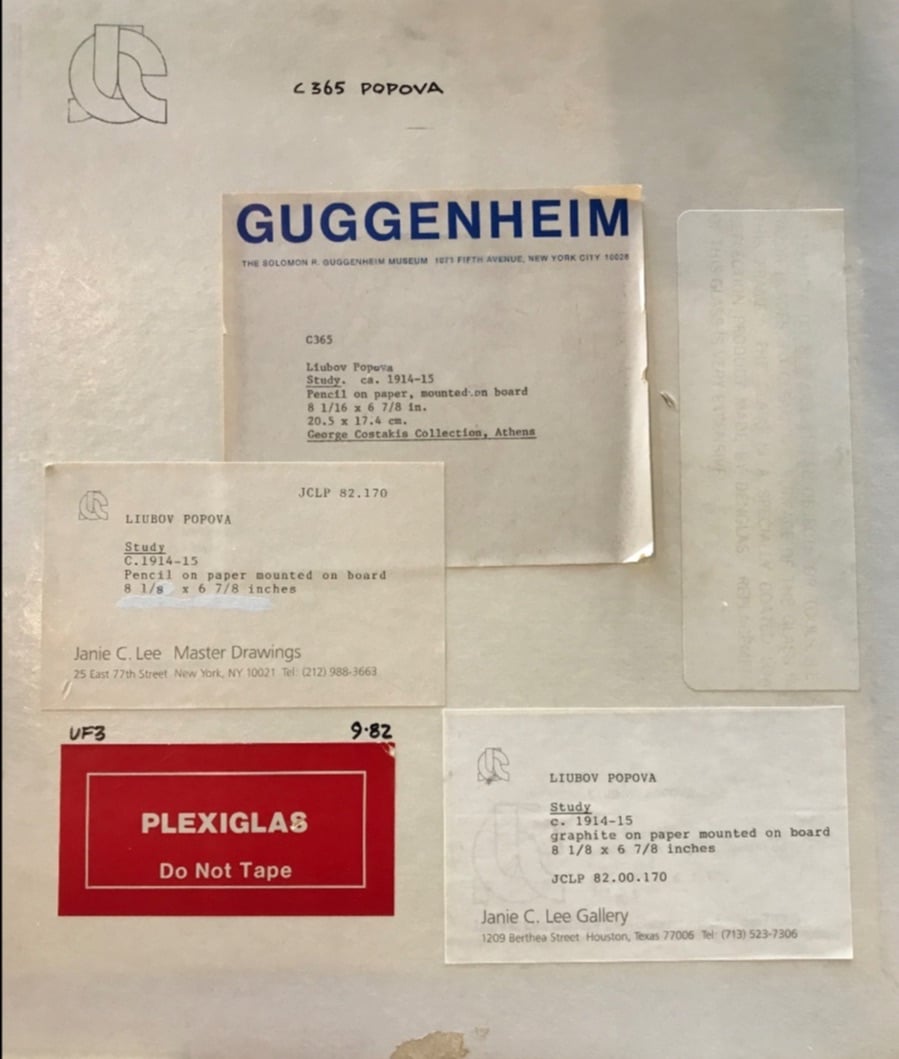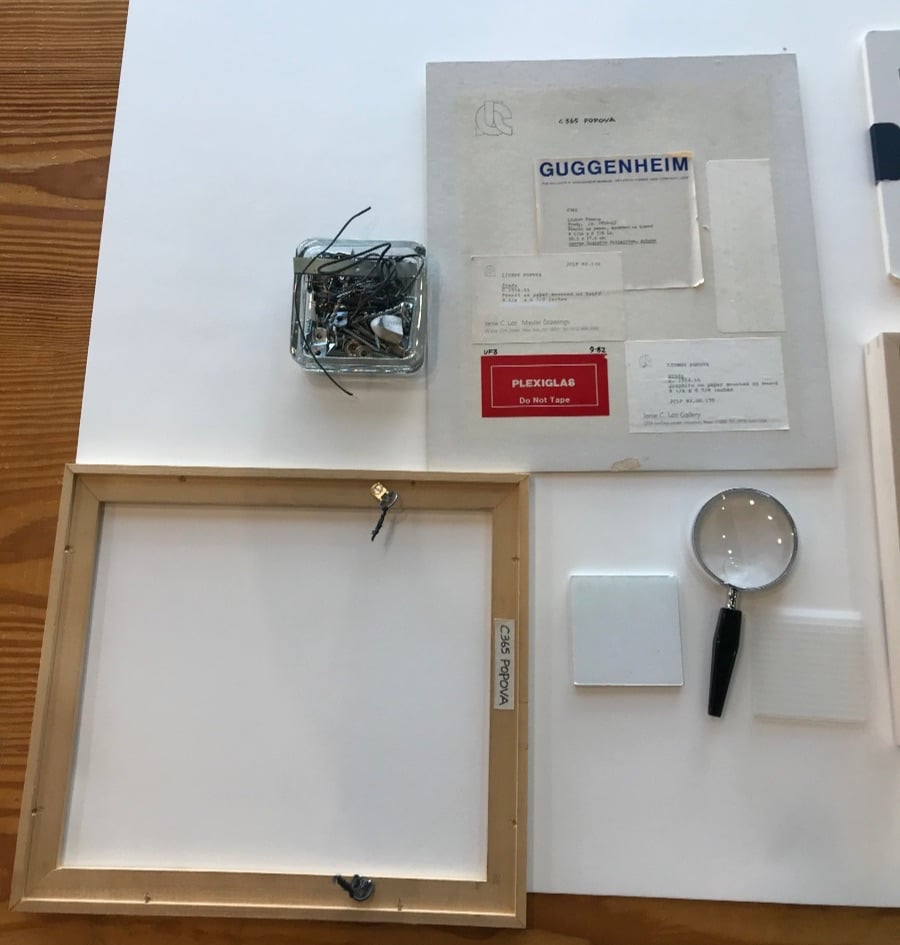 When there are many labels on the back of a work of art, they tell a story about the history of the artwork. Art historians may be able to use the information to learn more about the piece. For this reason, preserving labels of provenance is important.
When works of art are to be in the care of a framer, whether in a museum or with a framing company experienced in caring for valuable works of art, the framer will identify any labels of provenance. The labels may be stickers. The labels may have had an aqueous adhesive or, in more recent times, they may have had a pressure sensitive adhesive. Labels may even be ink stamps directly on a backing board or even handwritten notes on backing paper. If a piece is to be removed from its frame, the labels need to be saved to be reapplied later.  Some labels may have deteriorated but it is important to save them and (in some cases) to restore them.  Labels of provenance will tell future generations of collectors or owners about the special history of their piece, no matter the value!
Selecting the glazing is usually a quick decision and one that clients may not remember later because when glazing is well chosen you will not notice it.
Pablo Picasso painting on canvas.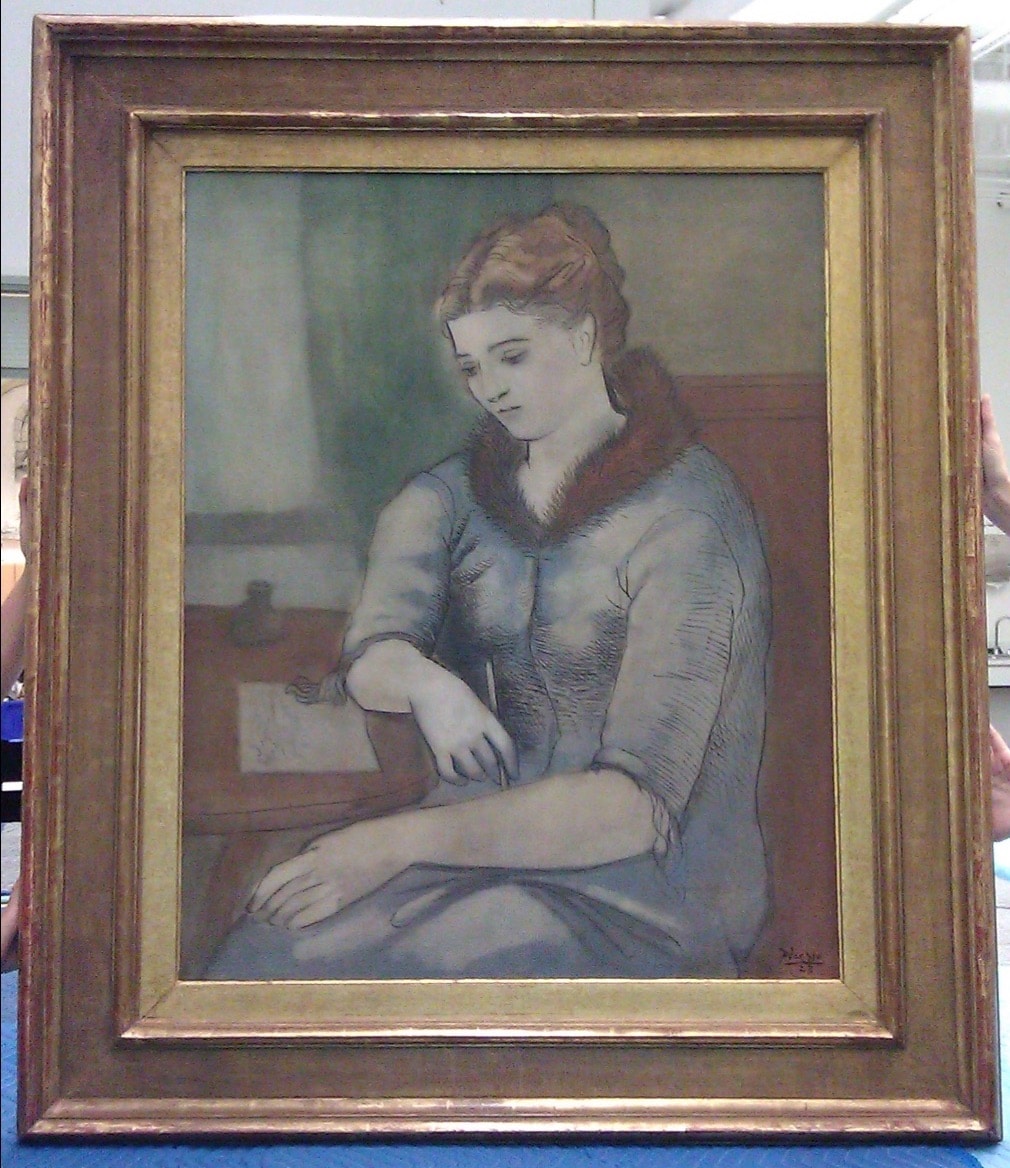 Original frame for Pablo Picasso painting on canvas with some deteriorating labels.